STARSkate Junior
---
STARSkate Junior Ice Hours
Junior ice is available on Wednesdays from 6:10 to 7:00.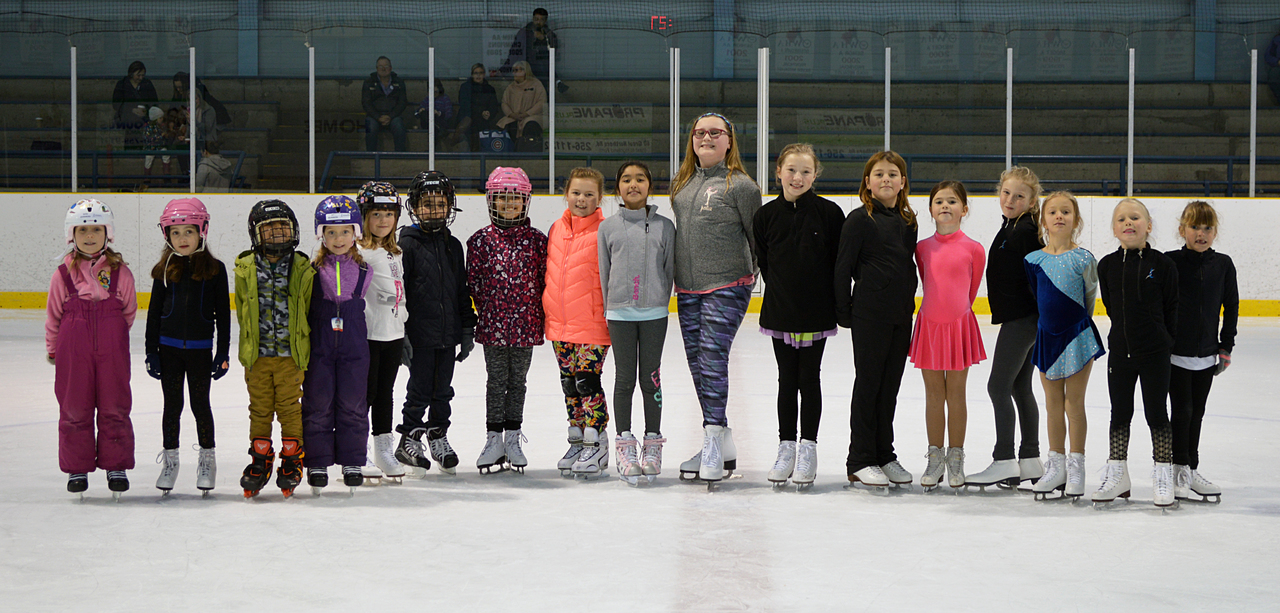 ---
Lake Superior Figure Skating Club offers three levels in STARSkate – Junior Star, Intermediate and Senior.  
Our introductory Starskate Junior program is designed to help the skater's transition from the Canskate learn to skate program to the more advanced StarSkate program.
The StarSkate Junior program continues to provide instruction through group lessons using Skate Canada's advanced CanSkate programming and when ready, introduces the skater to the preliminary level skating skills of stroking, free skate, dance and skills. Although there is a once a week pkg for parents, it is strongly recommended that skaters in the StarSkate Junior Program skate twice a week.
What to expect from the StarSkate Junior Program
Introduction to Stroking: involves all skaters using the entire ice surface in a warm up format.  The stroking session is set up to develop a skater's edge quality, control, power and speed.  Warm up sessions last for 10 minutes.
Group Lessons: taught in group format with approximately 8-10 skaters with one coach/PA leading the group. Group lessons will include skating skills, spins, jumps, field moves and an introduction to dance.
Freeskate: skaters begin to develop independent practice skills such as spins, jumps and field moves, skills they have been taught in a group lesson. Learning the skill of independence on the ice at the StarSkate Junior level is critical to a skater's overall development in the future. 
Extra independent practice time may be required for skaters who have advanced to a solo routine.  Coaches will guide the skater to work independently on improving the skills the coach has taught in their program. 
Private Lessons:  During a StarSkate Junior session, private lessons are available from the club's Professional coaching staff, all of which are registered with Skate Canada. To book a private lesson, parents must approach coaches prior to or after ice sessions or email the club or coach to request a private lesson. Click HERE for coaches information.