STARSkate Intermediate
---
STARSkate Intermediate Ice Hours
Intermediate ice is available on Tuesdays 5:10 to 6:00, Wednesdays 5:10 to 6:00, Thursdays 6:30 to 7:30, Fridays 5:10 to 6:00 and Sundays 3:30 to 4:20.
Fll Time Intermediate Skaters may also take advantage of our morning Sr/Int combined ice available on Mondays, Wednesdays, Thursdays and Fridays from 7:00 AM to 8:00 AM.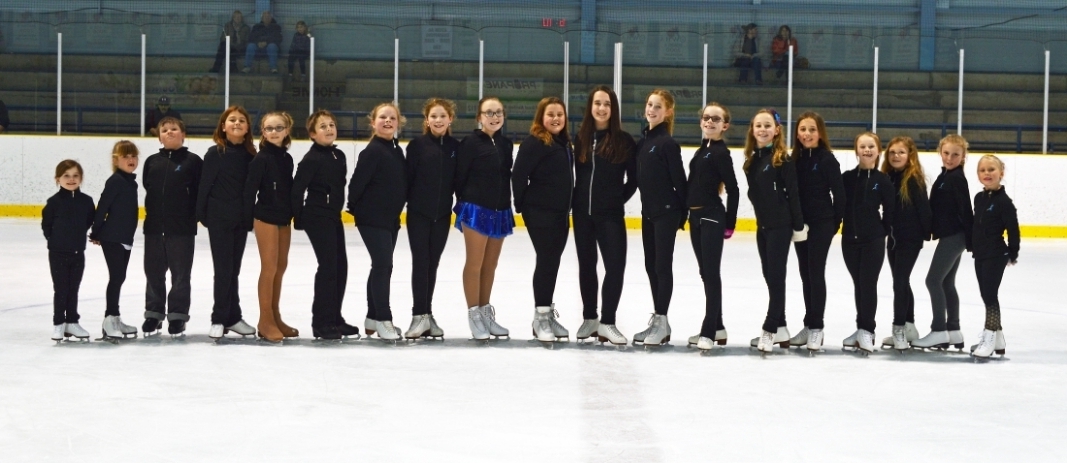 STARSkate offers opportunities for skaters of all ages to develop fundamental figure skating skills in the areas of ice dance, skating skills, free skate and interpretive skating. Unique in Canada, this program teaches figure skating skills in a group and/or private lesson format in a progressive and sequential manner and includes specifically designed awards and incentives. Skaters have the opportunity to take Skate Canada Tests through a nationally standardized testing system. Skaters who have mastered figure skating skills in STARSkate may also choose to pursue synchronized skating or pairs skating.
The STARSkate program has been around for more than forty years.  When you choose to register your child in the STARSkate program, your child will them become a member of Skate Canada and will have access to:
opportunities to be recognized through a nationally standardized testing system for achieving specific figure skating skills

complimentary Gold Test pins

invitational and interclub competitions, including the STARSkate championship stream

specifically designed awards and incentives such as badges and stickers

STARSkate Skater of the Year awards program

Progress updates and report cards

Special STARSkate events and club functions
---
Lake Superior Figure Skating Club offers three levels in STARSkate – Junior Star, Intermediate and Senior.  Each level consists of figure skating skills in four areas – Skating Skills, Ice Dance, Free Skate and Interpretive.  Each area is divided into the following levels:
Intermediate Tests
Skating Skills: Preliminary, Junior Bronze, Senior Bronze

Free Skating: Preliminary, Junior Bronze, Senior Bronze

Dance: Preliminary, Junior Bronze, Senior Bronze,

Interpretive: Bronze