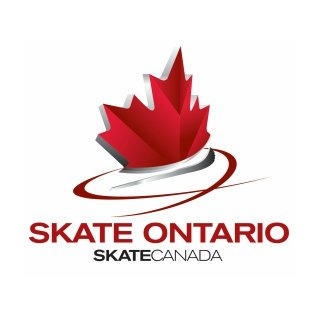 SUPER SERIES SKOKIE SKATE 2019
October 25 -27, 2018 CANADA SUMMIT CENTRE 20 Park Dr. Huntsville, ON
REGISTRATION: Registration for this event is an online submission and must be completed in full, including payment. Registrants must also acknowledge and agree to all policies listed in the cart for the entry to be finalized. Please have the following ready before registering: Skate Canada number (or USFSA number) Category Information Partner's name, Skate Canada number, date of birth and home club (if applicable) Coach's email Credit card information
REGISTRATION OPENS: at 12:00 pm, noon on Wednesday, August 8, 2018. The detailed registration instructions are included on the Super Series - Skokie Skate Event Registration site at:
https://registration.skateontario.org/pages/Events1819/SS1-Skokie/
CLOSING DATE: Access to online registration will cease at 12:00 pm, noon, on August 27, 2018. Registrations will be accepted on a first come - first serve basis with restrictions in certain categories to accommodate the scheduling of categories. Please review your entry information before submitting.
CONFIRMATION EMAILS: An email copy of each registration invoice will be automatically generated and sent to the account holder at the email address on the registrant's profile.
ENTRY FEES: Payable by VISA, MasterCard or American Express only. No other form of payment will be accepted. SINGLES: $120.00 per person for Pre-Juvenile, Juvenile, STAR 5 to Gold TRIATHLON $175 per person
FOR INQUIRIES CONTACT: Skate Ontario Event Staff Point of Contact: Lauren Zbucki lzbucki@skateontario.org
SCHEDULE: Schedule, Entries and Start Orders will be posted on the Skate Ontario website at: http://www.skateontario.org
ADMISSIONS: General Admission Adult- $5.00 per day Adult Weekend Pass - $12.00 Senior & Children Weekend Pass - $7.00 Seniors & Children 4 – 12 years - $3.00 Children 3 years and under - free

HOTEL INFORMATION:
Comfort Inn – Huntsville 86 King William Street, Huntsville 705-789-1701 https://www.choicehotels.ca/en/comfort-inn-huntsville-hotel-cn269 Contact the property directly and ask for the LSKOKI rate code, Skokie Skate attendees will receive a 20% discount off standard rates