Let's Skate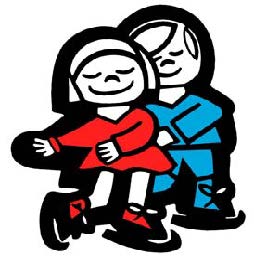 April 13th-15th, 2018

Gerry Mccrory Countryside Sports Complex
235 Countryside Dr.
Sudbury, ON
The Sudbury Skating Club presents the Annual Invitational Spring Skating Championship.

Click HERE for the announcement.
An invitation is extended to all eligible figure skaters to participate in the 2018 Let's Skate Invitational. Skate Canada rules and regulations will apply throughout the competition unless otherwise specified.
REGISTRATION: Registration for this event is an online submission and must be completed in full, including payment, for the entry to be finalized. Registration opens at 4:00 p.m. on Wednesday, January 31, 2018. The detailed registration instructions are included on the Let's Skate Event - Registration site at: Skate/
CLOSING DATE: Access to online registration will cease at 10:00pm on February 28, 2018. Registrations will be accepted on a first come - first serve basis with restrictions in certain categories to accommodate the scheduling of categories. Please review your entry information before submitting.
Click HERE to register! 
FOR INQUIRIES CONTACT, INCLUDING ANY QUESTIONS ABOUT TESTING DURING EVENT, PLEASE CONTACT: letsskate@sudburyskatingclub.com
Event Registrar: Erin Boisvenue letsskate@sudburyskatingclub.com 
Registration is finalized only when all information and payment is complete. Your receipt of payment is your registration confirmation. Please print your receipt and retain for your records.
LATE ENTRIES: Entries received after the closing date will be considered by the Technical Representative for registration. Late entries are subject to a $100.00 late fee.
REFUNDS AND WITHDRAWALS: Full refunds will be given for any cancelled categories. If an entry is withdrawn prior to February 28, 2018, a refund (less an administrative fee of $35.00 per skater) will be granted.
NOTE: NO REFUNDS (including medical) will be granted after February 28, 2018.
RESTRICTIONS: In the case of a very large entry in any category, the entries will be drawn into groups. All drawn groups are final and cannot be changed. Singles skaters are permitted to enter only one singles free skate category (plus STAR 7 or STAR 9).
AGE REQUIREMENTS: As on July 1, 2017.
General Admission: Adult- $5.00 per day Seniors 60 Years + and Children Under 10 years-free
HOTEL INFORMATION: Participants are required to book their own accommodations. Nearby hotels include:
Holiday Inn A block of 30 Queen Bed Rooms has been reserved until March 15/18 @ $126/night 705-522-3000
Lexington Hotel: 705-675-5602
Super 8: 705-522-7600 Comfort Inn: 705-522-1101
Travelodge: 705-522-1100
Travelway Inn: 705-522-1122
Hampton Inn: 705-523-5200